Interview with Ano Kato in Difono
The Greek music magazine Difono did present in November 2009 an interview with Michiel Koperdraat about all the music activities of Ano Kato in Holland and Greece.
The interview was held in Utrecht by Iraklis Oikonomou.
Together with Michiel Koperdraat Tim Meeuws was interviewed about his new album Als een Vreemde (Like a stranger) with original Greek songs, but the lyrics are in Dutch .
.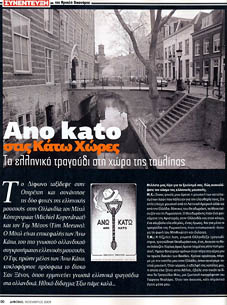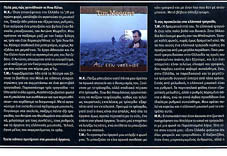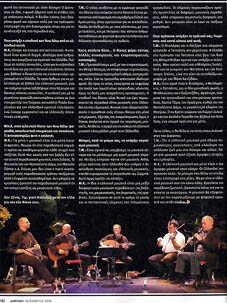 ---